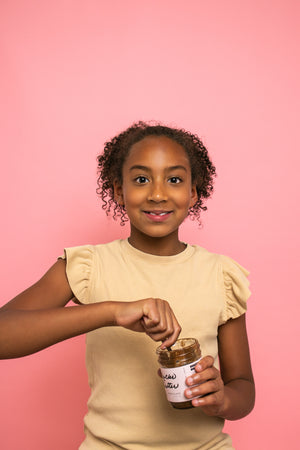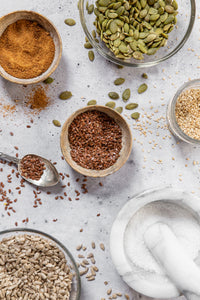 MOTHER BUTTER FOR A HEALTHIER YOU
Mother Butter is a nutritious multi-purpose seed spread, a deliciously healthy alternative to nut butters. We are a Philadelphia-based company dedicated to making a difference in our community.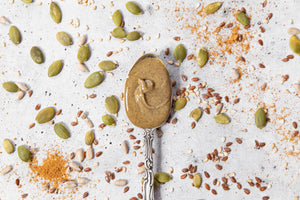 MOTHER BUTTER
___________
6 Simple Ingredients: Pumpkin Seeds, Sunflower Seeds, Flax Seeds, Sesame Seeds, Coconut Sugar, Sea Salt
We work to source what we can to create Mother Butter locally and always choose certified organic offerings when available.
No added oils or fillers. Dedicated Nut Free, Gluten Free and Vegan.
ADD TO CART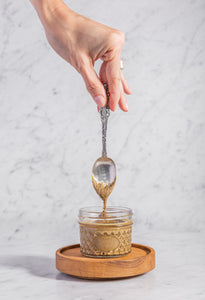 RECENT PRESS.
Mother Butter founder, Kristin Dudley, on local news PHL17!